We specialize in carrying stock clamshells and slide blisters. That means you do not have to spend mega bucks on tooling. Even if your product does not fit in our standard blisters, clamshells or slide blisters, we have innovative ways of making custom blisters, clamshells and slide blisters with minimal tooling.

Blisters.com is proud to offer the most extensive line of clear plastic packaging tubes, containers, clamshells and boxes with feature the legendary National "no frills, low overhead" pricing. Your profit margins will increase, Whether we are designing simple blister packs or a complicated tri-fold clamshell, you can rely on our years of engineering experience to provide a package that both looks good and functions well. To help our customers sell more, as you know packaging sells. In a retail environment customers' decision to buy typically takes 30 seconds. If your packaging is appealing you have made the sale.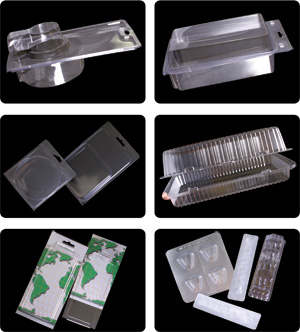 NEW!!
Ask us about our Blister Packaging Machine
1-Station Blister Sealer





SPECIAL SALE PRICES
20% OFF CLAMSHELL 454


Perfect for SEALING ALMOST ANY CLAMSHELL PVC, OPS, PSP, EPS.







Easy to use! Even a starter can use just like a stapler. Fast and clean sealing, very versatile can seal almost any plastic, PET, OPS, HIPS etc.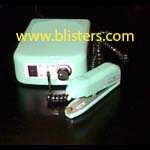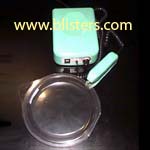 Ultrasonic clamshell sealer's Specifications:
Frequency
57 kHz
Electric
110 volts 50/60 Hz
Timer
Approx. 0-5 seconds
Hand set cord
upto 20 inches
$ 655.00



Perfect for Computer Cables, Music Cables, Cellular Phone Accessories, hundred of other products. SUPER SPECIAL PRICE IN FULL CASE QUANTITIES T53: $ 0.15 EA. (2 ½" x 6 1/8" x 1 ¾") (700/CS). Case Price $105 + Freight.